JDM Integra Dc 94-01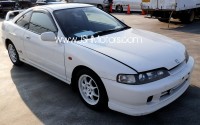 Welcome, Here you can browse through our used JDM Parts for the 94-01 Dc2 Integra Exterior & Interior products. Please note these parts are removed from right hand drive vehicles. If you have any questions feel free to give us a call or send us a email.
JDM Integra Dc 94-01 Products
$499.99
Used Spoon Sports Type Silencer Muffler, With Integra Type R Mid pipe. Mid pipe is in excellent condition...
$0.00
Dc2 Integra Tein Type HA Coilovers. Damper 20 Way, Adjustable Coilovers. JDM rear lower control arms...