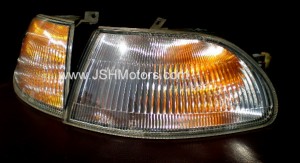 92-95 4dr civic clear corners
Model #: JDM_Civic_Eg_2dr_Clear_Corners
Our Price: $54.99
out of stock
JDM Honda Civic Stanley Eg6 2 door hatchback, and coupe Clear Corner Lights. These JDM Clear Corners are in prefect condition, Bulbs and plugs are included. Sold as a pair.
Will Fit:
92-95 2/3dr Hatchback and coupe
Will not Fit 4 door sedan
Item ships within 1-2 business days from purchase date.